Today was the calm before the storm; the last day of relaxation before 4 days of travel, tours and football games. It was also Becky's birthday, and she wanted to take it easy on her special day. We decided to go downtown once again, and shortly after we arrived, Becky said she wanted to go shopping, alone.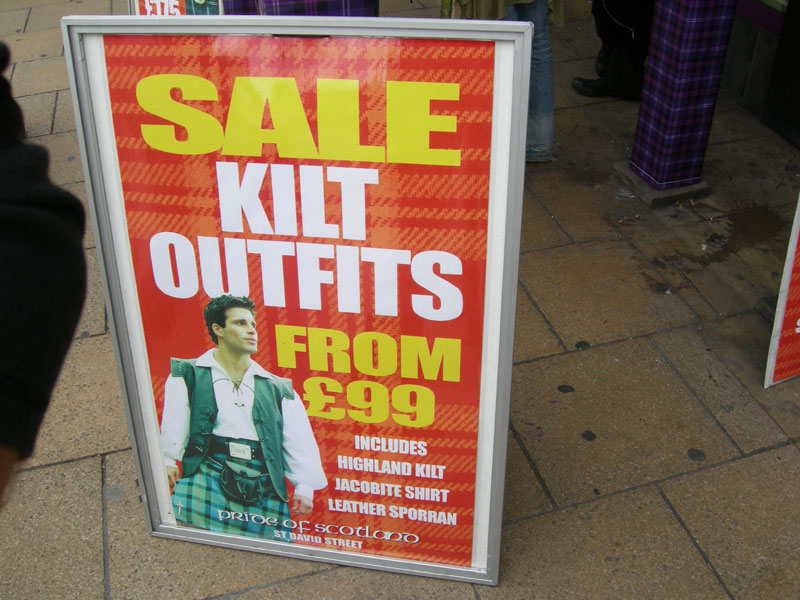 Since we had no plans, Ed and I decided to take a trip to the Tynecastle Stadium, the venue where the Hearts play, to pick up the tickets we ordered for Saturday's game. Tynecastle is located about a mile or two from downtown, in the opposite direction of our flat. Rather than take a bus to the stadium, we decided to walk, which was a good choice.
The walk was like most other walks I've had in Edinburgh: surprisingly relaxing, and always entertaining. It's also nice to get a little exercise in, since I don't have a workout facility at my disposal. Add that to my daily diet of either Fish or Chips, and many a pint of beer, and I am glad that I'm able to walk a lot!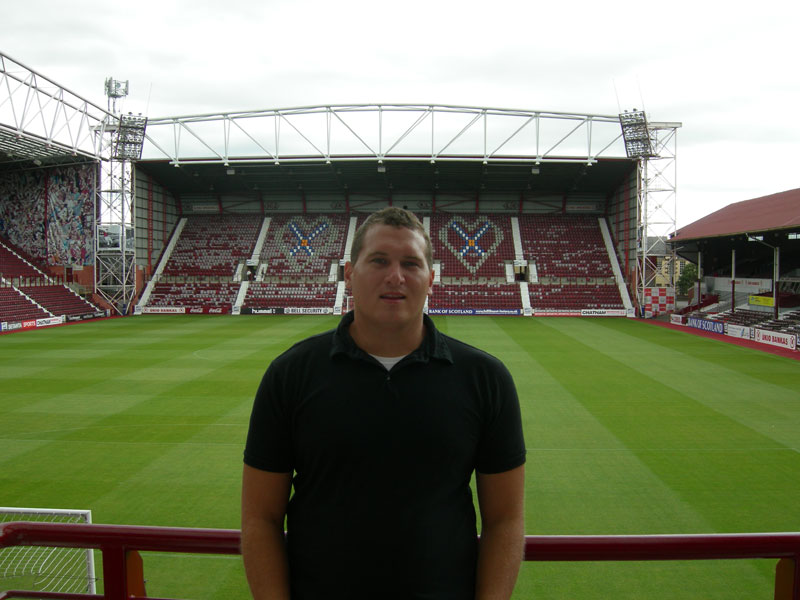 It only took about 20-25 minutes to get to the stadium and shortly after we go there, I was really glad that we made the trek. Not only were we able to pick up our tickets, but we were also able to go into the stadium and look over the field! It was surreal!
I'm pretty sure this would NEVER be allowed in an American stadium! This is a far departure from American sports franchises, which are only concerned with making money, and would never allow fans to see the inside of a stadium without paying. We spent at least 15 minutes just looking over the field in awe. It just seemed so pure. Of course, there's only so much time you can spend at an empty stadium, so we decided to head back to catch old 44 and spend some time at the flat.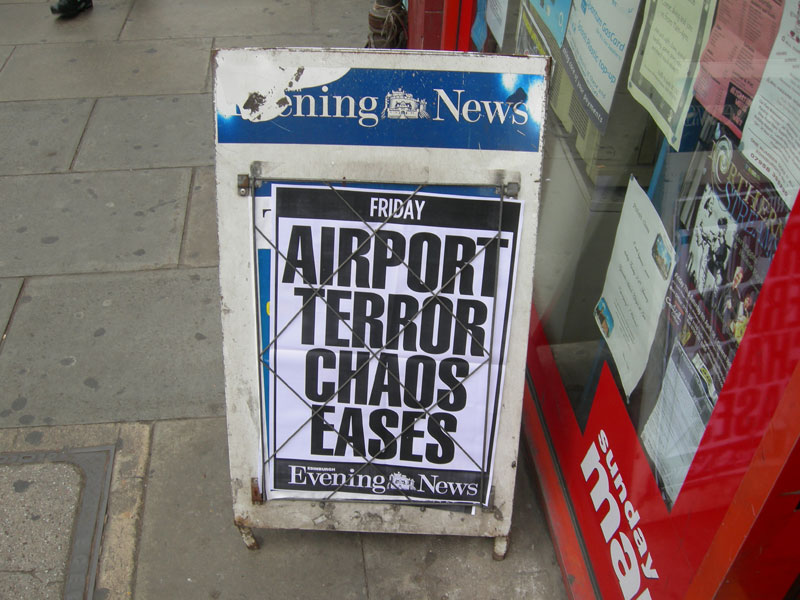 On the walk to the bus I noticed a sign that caught my attention. I mentioned in yesterday's blog about the trouble that have occurred with traveling overseas. Well, apparently the conditions surrounding travel have improved somewhat, because the headline of a Scottish paper read "Airport Terror Chaos Eases". Well, I guess I have that going for me, which is nice. Hopefully by the time I leave on Thursday this will be even less of an issue.
Once we got on the bus, we decided to stop at a sports shop so that I could pick up my Hearts stripes (basically, a Hearts jersey). After several unsuccessful attempts at finding some stripes, I was finally able to get a Hearts shirt at JJB sporting goods. It wasn't cheap, but at 36 pound, it is a stylish reminder of my trip to Edinburgh. Also, it allows me to support the Hearts even when I'm stateside. C'mon the Hearts!
The rest of the day was uneventful, and we ended up staying in the entire time. I think this was a good decision, because tomorrow we are going to the Hearts game!