Today was the day that we were to go to St. Andrews. This was probably the single most talked about destination of my trip between me and my friends back home, and everyone wanted me to take some pictures while I was there.
Waking up Sunday morning was NOT FUN. If you recall my story from Day 8, I didn't get home until very late at night; 5:30 AM to be exact. I woke up at 7:30 AM Sunday, and felt like a million bucks! No, I didn't feel like a million dollars, but rather like I was attacked by a million male deer. (As you can tell, I was so hungover/still drunk from the night before that I'm at a loss of wit, and I'm reduced to telling jokes that are not funny.)
Sunday's in Edinburgh have strange bus schedules, so we needed to do some major planning in order to make sure we got to the tour bus on time. Busses only come once an hour on Sundays, so if we missed the bus, we were screwed! Luckily, we scouted the bus times BEFORE our night of drinking, so we knew we had to be ready to go by 8:32. I somehow managed to shower and eat, and we made it to the bus with plenty of time. As a result, we got to the city center with time to spare.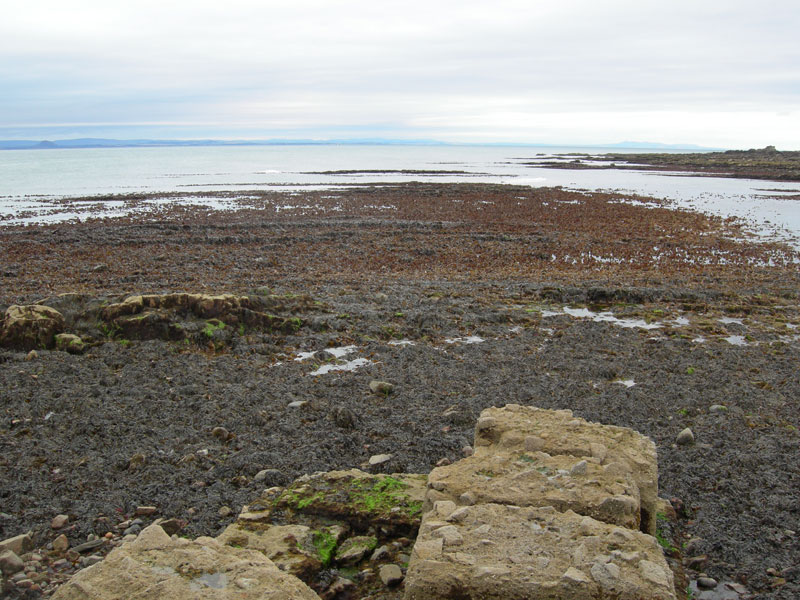 We checked in at the tour company, boarded our bus, and we were off to St. Andrews. Since this was a full day tour, and our destination was only an hour and a half away, the tour company ended up taking us on a roundabout route to St. Andrews that went through several small towns located along the North Sea.
This was pretty cool, and allowed us to see some views of Scotland that we would never have seen otherwise. It's great to see specific tourist destinations; it makes travel easy when you have a specific goal in place. However, sometimes it's the things you see when you're not at the touristy destinations that really make you appreciate your vacation.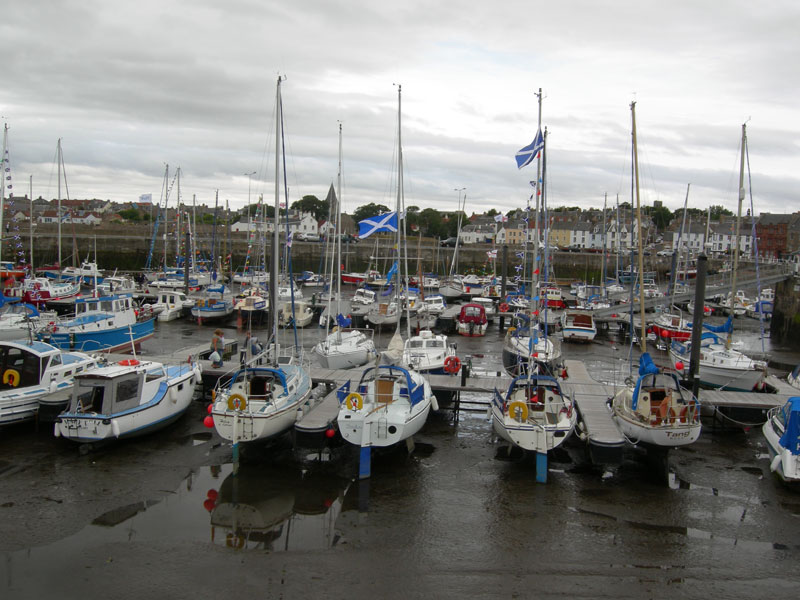 The actual name of the town we stopped in was an old fishing port named Anstruther, and is a self described "undiscovered" part of Scotland. Well, I guess it can't be completely undiscovered if two tour busses a week go through the town, but it's relatively undiscovered compared to the larger attractions in the country. I'm glad that it's undiscovered, because it was absolutely beautiful, and there was hardly a soul around town.
Becky and I admired the harbor the most and we got some good shots of the boats that were docked in, well, mud. I'm not sure why, but every boat was completely out of water, and they were sitting on a bed of mud! I'm guessing that it must have been low-tide, but I'm not really positive on that. I found it strange that there would be no water in the harbor at 10:30 AM, because that seems like prime boating time! However, since I'm not sure how things work in Scotland, I'll just assume that they had things under control, and I need not worry. Especially since the town dates back hundreds of years. I doubt that they would want to hear a dumb Yankee like me asking why there is no water in the harbor!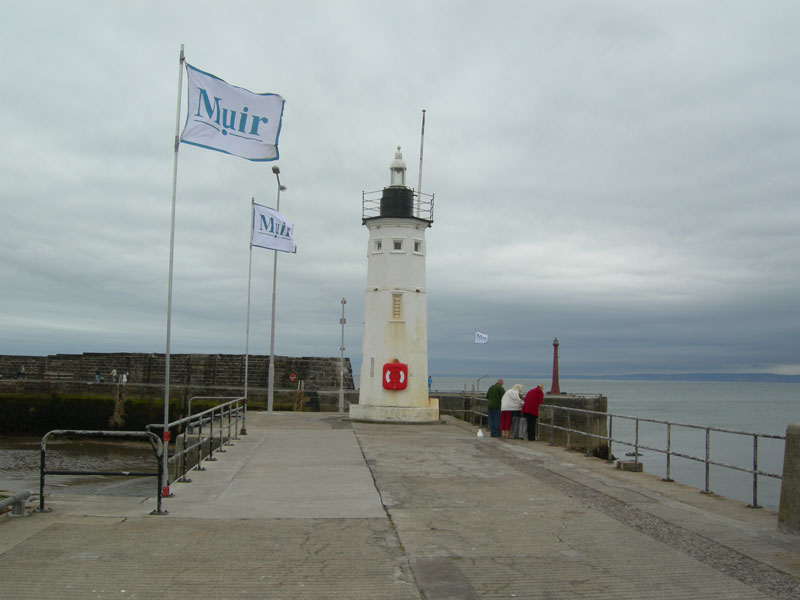 On the other side of the harbor there was a lighthouse. It's always cool to see lighthouses, because they usually have such historical significance (and they are also really old, and old stuff is cool!). We walked down and snapped a photo, and on our way we noticed a man pulling up a crab trap. In it were two crabs! It was awesome to see real live crabs walking right next to the lighthouse! That's not an everyday sight.
I particularly liked this town, because it reminded me a lot of the harbor towns on the east coast of the United States. My dad and I took a trip through Massachusetts, New Hampshire, Rhode Island and Maine when I was in high school, and we spent some time walking through small fishing villages. This village brought back many great memories of our trip, and made me think of the similarities between the Eastern US and the coast along the North Sea. I'm guessing many of these similarities occur due to the fact that the people who settled in New England are the very same people who previously fished the North Sea. They brought many of their customs and architecture with them.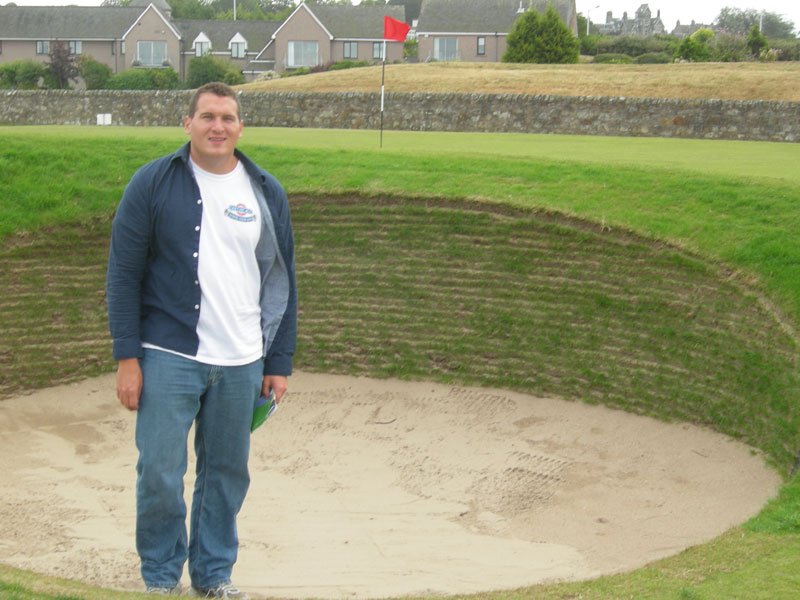 After about 45 minutes, we re-boarded the bus and set off for St. Andrews. On our way, we went through a few more villages, and heard several more historical facts about the area. I'd repeat them, but I think it'd get boring after a while. Finally, we made it to St. Andrews, and we were dropped off toward the end of town. As we were dropped off, the tour guide said "here at St. Andrews, you can enjoy the cathedral, go to some shops on Market Street, and even check out the British golf museum". She didn't even mention the reason why I went there; the birthplace of golf!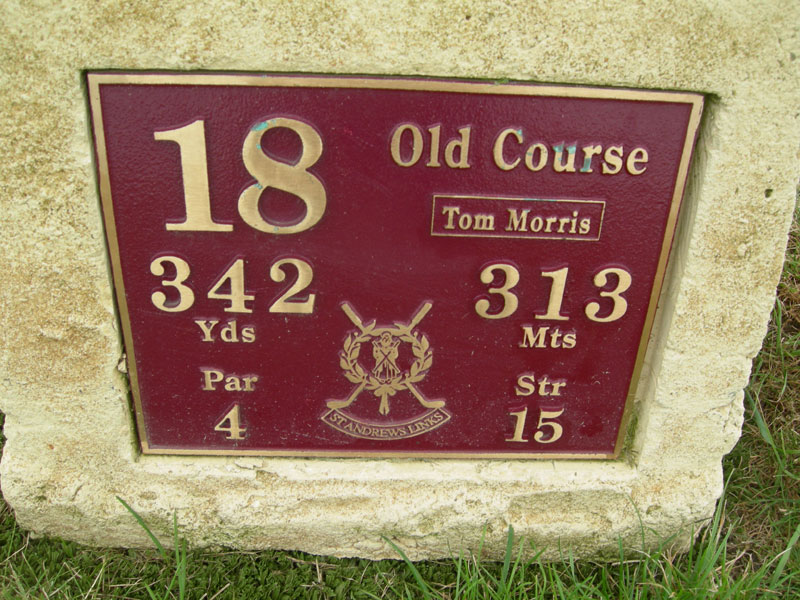 Now, I must preface the St. Andrews stories by telling you that I really am not much of a golfer. In fact, I quit golf a few years back, and told my glorious quitting story on this blog over a year ago. I did, however, really want to see the old course at St. Andrews, because it's such a historical landmark for the sport! More than anything, I wanted to go to St. Andrews so that I could make my golf crazy friends jealous! Tyler, Mandy, Hucky and Charles, these photos are for you!
I took a ton of pictures of the area, because I wanted to make sure that I was able to get it all on camera, but I had two major factors working against me in these pictures. The first was that the day was overcast and windy, so the colors didn't turn out the greatest. The second is that I was extremely hungover, and I was dressed like an idiot. Yes, that's an Old Chicago T-shirt that I'm wearing!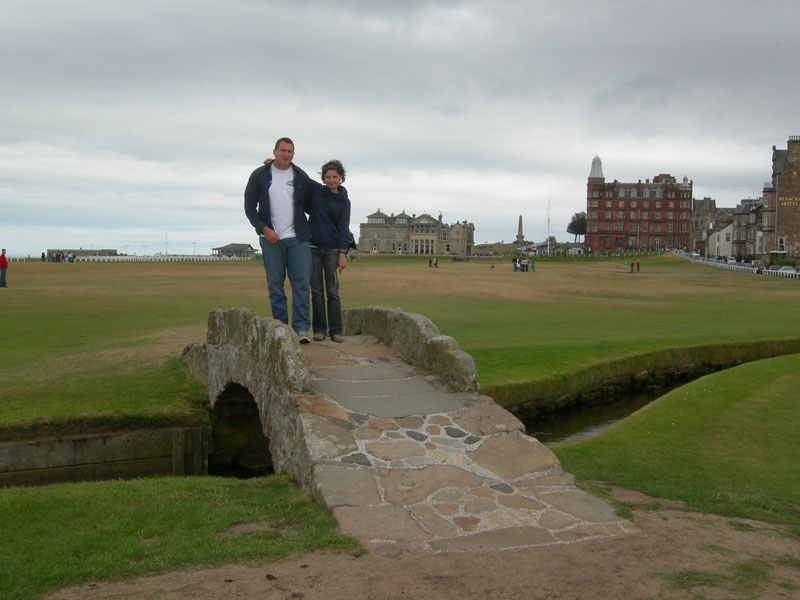 Despite the negative aspects of the weather pattern and my poor choice in clothing, I really enjoyed seeing the course! There's just something surreal about walking on the 18th fairway of such a historic course. I felt like a shitty golfing version of Jack Nicklaus, or even an extremely shitty Tiger Woods.
If you're ever in Scotland, and you have even a remote interest in golf, St. Andrews is a must. I'd talk more about the courses and the history of the course, but that's probably something that you can read about on the Internet. In reality, I only spent about 20 minutes on the course (there were people playing on some holes, and it took about 10 minutes to get to the important landmarks and snap photos), so I don't really have much else to say.
We spent another two hours walking around St. Andrews city, got some lunch, and looked at some shops. Three hours is a lot of time to spend in the city, so we were happy when it was time to get back on the bus.
The bus ride back went directly to Edinburgh, and was relatively uneventful. We arrived back in Edinburgh around 6 PM and took it easy the rest of the night (by this time, the hangovers were mostly subsided) and took it easy the rest of the night. We had to get up early again the next day (tour started at 8:15 AM) to go to on the Highlander tour.