This post was written on my 29th birthday.  May 18, 2010.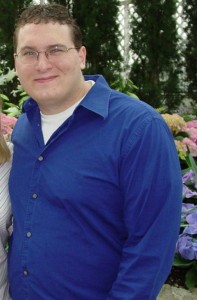 I have long considered 2004 the worst year of my life.  Sure, a lot of good things happened this year (I bought my first house and my brother got married), but I was miserable.
Maybe it was the fact that I was severely overweight (I weighed 295+ pounds).  Maybe it was the fact that I was very bitter over a failed relationship.  Maybe it was the $10,000+ I had amassed in credit card debt.   Maybe it was the fact that one of my best friends, a star athlete who seemed to be in perfect health, was diagnosed with cancer at age 23.  Whatever it was, life in 2004 seemed to be a series of bad outcomes with little end in sight.
By mid 2005, a series of events helped me start to turn things around and set me on my current path in life.  First, I started to lead a healthier life by working out more and eating less.  After seeing someone at their peak physical health get cancer, my own sense of mortality set in and motivated me to improve my lifestyle choices.
Next, my brother and his wife announced that they were going to have a baby!  In order to get international travel out of his system one last time before Annika arrived, Brian and I decided to take a trip to Tokyo… for a weekend!  It was the trip to Tokyo that re-opened my world to all of the possibilities that I could pursue, and gave me energy to try and improve my situation.  Knowing that I was about to become an uncle made me realize that I needed to start being a lot more responsible with the way I lived my life.
Last, and perhaps most important, I started a working relationship and friendship with Harlan Austin – someone who believed in me and helped me unlock my business potential.  Harlan came to me in need of website help.  He had some great ideas to serve under-tapped niches online and needed someone to help him get things rolling.
Frankly, I wasn't very good at web design, but I was determined to get the job done and created several websites with Harlan.  He was happy with the results and challenged me to learn how we can continue to make them better.  It was through being challenged that I realized that I needed to work hard and challenge myself in order to truly be successful in life.
From that point on, the rest is history.  I started doing freelance work at night in order to compliment the income from my day job and eliminate my credit card debt.   By the end of 2005 I determined that I could safely quit my job and make enough money freelancing to keep my bills paid.  On February 1, 2006 I became self employed, and I have been a business owner ever since.
In addition to my work with Harlan, one of my first contracts as a freelancer was with a small company called Three Deep Marketing.   At the time, there were only 4 people at Three Deep (Dave, Dan, Scott and my good friend Brandon).  Brandon introduced me to the team and we soon learned that we worked great together.  For a freelancer, it was a perfect cultural fit; there was a great synergy on our team and we worked together to bring many successful solutions to our clients.
In March of 2008 I became a partner in Three Deep, merging my freelance business and clients with theirs and teaming up to bring an integrated marketing solution to our clients.   Since joining the team, we have grown to 27 people and a new location in downtown Saint Paul.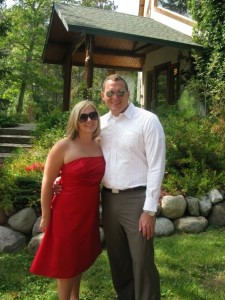 Also in 2008, I started dating my girlfriend Amanda, who is my perfect compliment.  She is smart, funny and a genuinely great person.  She has introduced me to many new things and encourages me to pursue my dreams.   I am lucky to have her in my life!
I have really turned my life around and put myself on a path for success, but I am still hungry for more.  I know what it feels like to feel helpless, bitter, and to not take care of myself; I remind myself of these feelings every day as a source of motivation.  To me, there is no greater source of motivation in life than to know what "rock bottom" feels like, and to have overcome it.
Every little achievement that I have made  in my career builds on itself and I live my life in search of positive energy.
It isn't always easy to stay motivated, but it is easy to stay on track you look in the mirror and you are proud of the person looking back.  In 2004, I didn't feel a lot of self-pride.  By 2005, I found reasons to be proud of myself.  In 2010, I feel like I have completely changed my perspective on life.
If you have read this far, I thank you for sharing in my story.  If you are looking for a source of inspiration, let me know.  I would love to talk with you!