Somehow I became the office mustache guy.  It probably started with my Ditka costume for halloween, and my insistence on wearing a prosthetic mustache on multiple occasions thereafter.
It has since escalated to links of Tom Selleck, Ron Swanson, a mustache shaped wine opener, and a coffee mug tribute to the mustaches of the world.
All of this mustache attention is particularly funny to me, because I have always been convinced I can't grow facial hair of any sort, let alone a third eyebrow.
This year I went all in to find the answer this question.  I committed to growing out a mustache in the name of charity by joining Movember.
The premise of Movember is simple: you grow out a mustache in the month of November and accept donations for your trouble.  The donations all go to mens health awareness, particularly cancers affecting men.
Even better, Three Deep is officially on board with employees participating in Movember, and many of the guys are growing out their mustaches as well. So I am learning about myself and raising money for a good cause without violating any presentability code at the office.
Who knows, maybe the mustache is a good look for me?  If you want to donate to the cause and help raise money and awareness for mens health issues, I encourage you to visit my Movember page at:
I have fully committed to the cause, and even wore the 6 day beginnings of a stache to my engagement party this weekend. It takes a special woman to put up with the beginnings of a mustache, and if my future bride can put up with my attempt to grow one, she's definitely a keeper!
You can visit that page to see updates on how my mustache is doing.  It's already coming in better than I would have thought.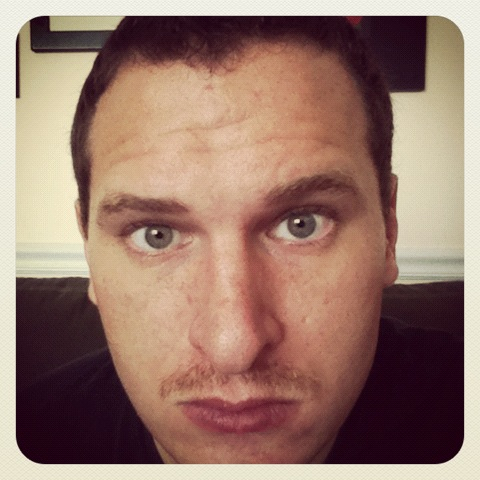 It's not too late to join – you probably only need a few days to outpace my stache!
Once again, you can donate here: http://mobro.co/jeffsauer/d