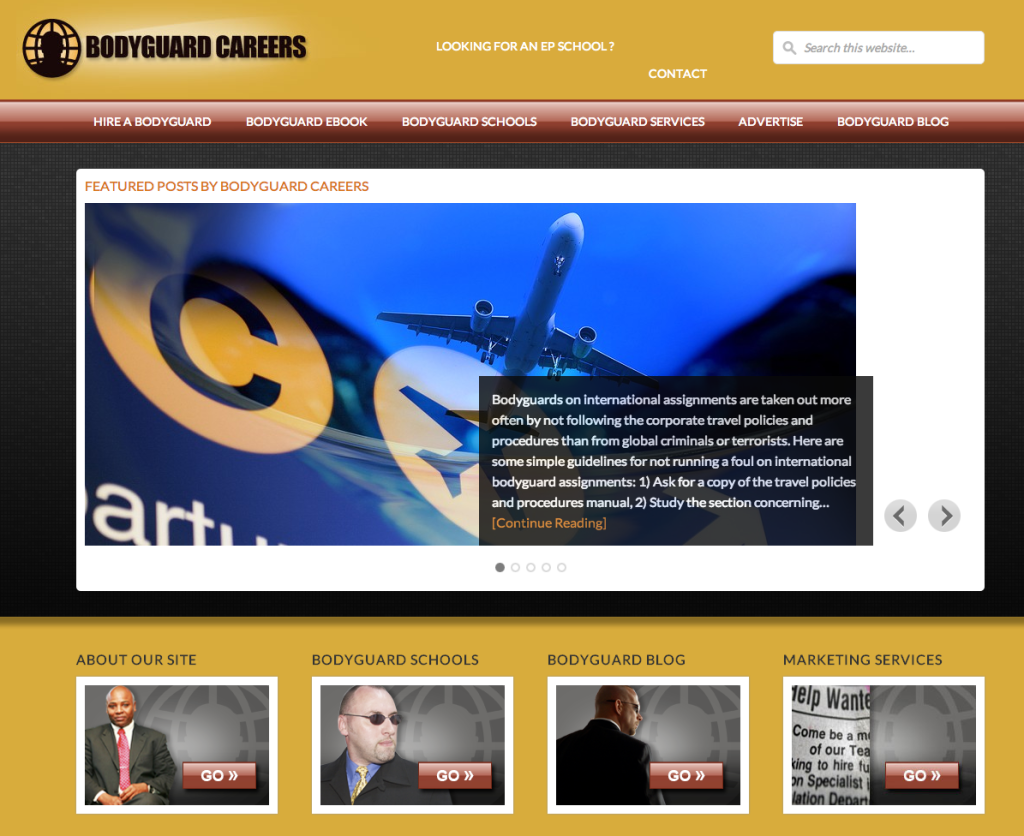 Bodyguard Careers is a website dedicated to advancing the field of Executive Protection. While the majority of our time goes into training aspiring bodyguards in how to gain the skills they need to compete in the field of Executive Protection, we also provide information that is valuable for anyone in the industry.
My partner on the site is Harlan "Hucky" Austin and in addition to being partners in the development of this site, we have become good friends over the years. Not only that, but Bodyguard Careers is regarded as the premiere information source for people seeking to enter into the executive protection industry.
View more at Bodyguard Careers.