Sometimes the craziest things are in your own back yard.
Last January there was a buzz around St. Paul for about 2 weeks. It's exactly what the city needed, because January in St. Paul is a miserable place.
So what would it take to have tens of thousands of people converge on an innocuous hill in St. Paul during 0 degree temperatures?
How about a lit up Cathedral with an iced staircase and grown men dressed in hockey gear skating down a massive ice luge?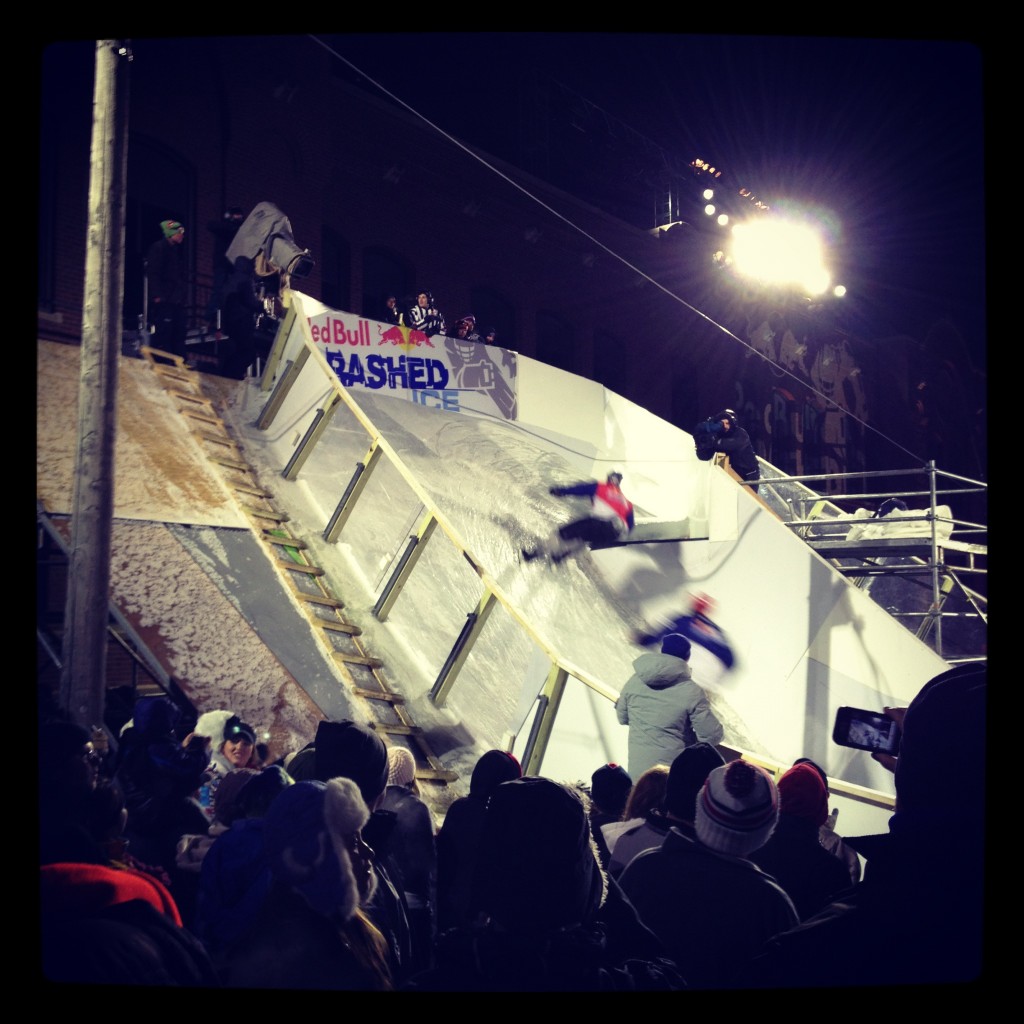 Yes, that's exactly what happened when the Red Bull Crashed Ice tour invaded St. Paul in January of 2012.
I happened to walk over to the festivities after work one Friday to check out preliminary action. After about 15 bone chilling moments I had my excitement, and even snapped a few photos along the way.