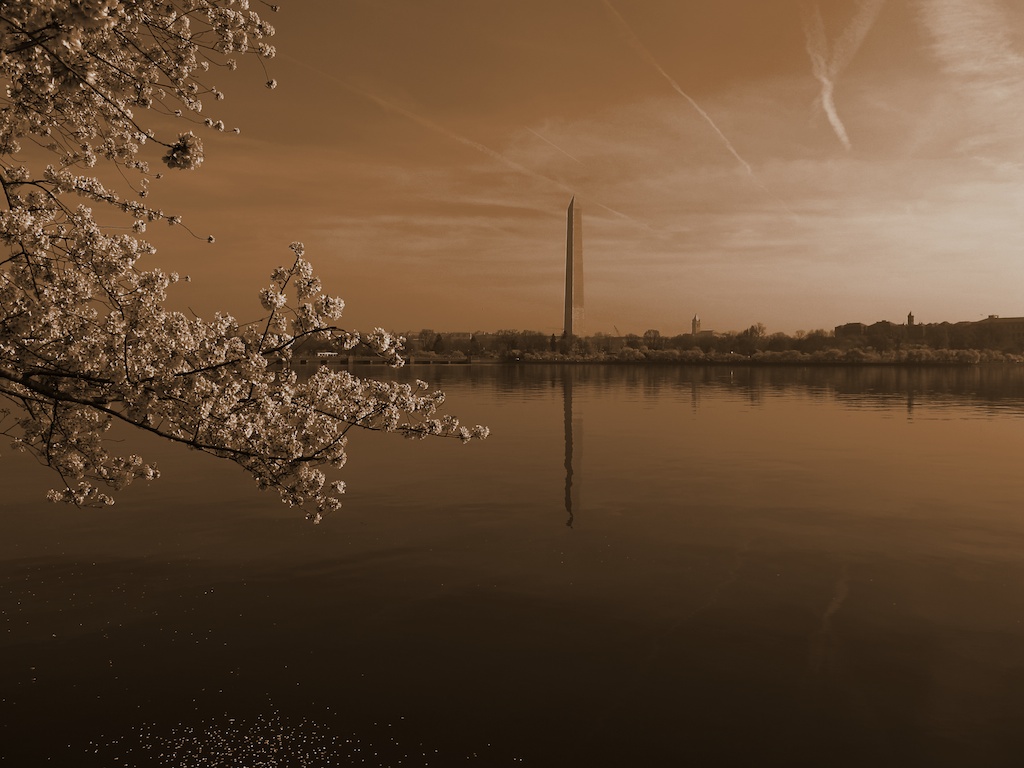 The blooming of the Cherry Blossoms in Washington DC is a big draw each year to our nations capital. It's the sign of spring, with pink blossoms decorating much of the city, especially the Tidal Basin where many of the trees are aligned.
The trees were a gift to the US from Japan, and they have proven to be the gift that keeps on giving.
I was fortunate to have been there at peak bloom in 2012, and took many pictures of the event. However, I'm not sharing them all today. Today I'm sharing the one picture I have that completely strips out the color and lends focus simply to the scene. It was beautiful.
Surely in a future photo opp we will examine more cherry blossom photos, that time in technicolor.