Passport Expiration Scare: Your Passport may not be accepted even if it has not expired yet
After a 48 hour whirlwind travel experience, I'm finally settled in to my villa in paradise – otherwise known as the Four Seasons in Mauritius. While I have already mentioned in this space that I will be writing about my amazing travels across the world, this story is about how the trip almost never happened. It may not be for the faint of heart, but as I sit here in the luxury of a tropical destination, I feel I can already look back at what happened and breathe a sigh of relief.
It all started innocently enough. Wedding reception on Saturday (blogged about here), travel plans beginning with a 7 AM flight on Monday morning, and then after 45 hours of travel, arrival in Mauritius. While I wasn't looking forward to the time of the travel, we were able to secure business class seats for most flights, so at least we could get some sleep on the plane.
The least of my worries was the first day of travel, which featured a seemingly routine flight from MSP to Washington Dulles Airport, with a ~7 hour layover before our next flight to Paris. In fact, it was so routine that I made a list of tasks I wanted to accomplish while sitting in the Air France 'Salon' for that entire time. A mix of personal and professional tasks would keep me busy that entire time, no doubt.
After checking in to the Air France Lounge, the attendant asked us to have a seat while she looked made sure everything was in line with our tickets. While seated in the lounge, I was looking up information about things to do in Mauritius, trying to change our train tickets from Munich to Paris later in the trip, etc. Basically tying up last minute details.
The lounge agent came up to us and said, in her best and most condescending French accent (it helps if you read it all with an accent):
"We have a small problem. You can't go to Mauritius and I am canceling your tickets"
Excuse my language, but WHAT. THE. FUCK was this lady talking about? I expertly booked this trip down to the very minute details. Mauritius doesn't require a Visa for Americans, so what was the problem?
"Your passport expires in less than 6 months and Mauritius won't let you into the country. You will have to go another time, yes?"
It's really tough to respond when someone drops the hammer of bad news on you like this. I had a million questions and she was short on answers. Are there exceptions? How do I update my passport? When can I update my passport? Can we call the embassy? Can we pay them more money to get in? Can we bribe our way in? When is the next flight? Are you really canceling everything? How do I get an appointment to get a new passport? How long does it take? Where is the nearest passport place? Will this lead to divorce? Does my passport really expire in December? I thought it was valid longer than that.
The first thing my wife and I did was divide and conquer. She called the Mauritius embassy and asked if there were exceptions. She made 3 or 4 other calls of the same nature. I went to the US Passport website to see what information I could find. I learned that there is a passport office in Washington, DC and that I could call an automated phone number to see about getting an appointment to get a new passport within the next 2 weeks. I needed a passport today, so that wasn't going to work.
My wife didn't have much better luck herself, other than confirming with the Mauritius embassy that the six month expiration rule was for real and there was no way around it. I needed a new passport in hand if I was going to get on a flight to Mauritius.
While calling the automated number for passport renewal, I learned the next appointment was available at 1:30 PM on Friday (this was on a Monday). Still not good enough.
I called the passport office again and asked to speak with an operator. The operator was actually quite nice and helpful, while still not really providing me with much information. She said I need to fill out the DS-82 Form, attach a passport photo, show proof of itinerary, pay the fee and wait for the passport to come in the mail. I asked if I could get a quicker appointment, and she transferred me to someone in the appointments department, who was also very helpful and booked me an appointment with the Washington DC passport office for 9 AM the next day. I guess this was a good start, but I still wanted to leave today to make sure we didn't miss our regularly scheduled flights.
With a next day appointment in hand at the passport office, we went to the Delta gate agents to see if they could re-route our trip to Mauritius, at the risk of losing 1-2 nights on the island to go a different day. Well, you'll never guess that they said there was no availability to go to Mauritius on an award ticket anytime soon. Almost no chance at all really. Our best bet was to get a next day flight to Paris if anything was available, and then catch our original flight to Mauritius (our layover in Paris was 18 hours, so a next day flight was still possible).
While my wife was working on alternate flight arrangements, we decided that I would just go to the passport office and wait there until someone would hear me out, not knowing if they accept walk in appointments. I hopped in a cab and was on my way back to Washington DC, a place I have become quite familiar with over the past 3 years.
As I'm about 10 minutes away from the office I receive a call from an unknown number in Washington DC. I answered quickly and it was the Passport office confirming my appointment at 9 AM the next day. I confirmed, but I also asked if they accept walk in appointments. Turns out that they do accept them as long as you get in the office by 3PM, they will see to it that everyone is able to leave with their passport that same day. Things are looking much better.
* Side Note – I find it amazing that I went to a website with almost no information, called an automated line with almost no information and talked to about 5 humans on the phone before someone told me I could just go to the office and wait in line. I seriously don't understand why the government doesn't just proactively put this information on their website. It would save them so much time with people calling customer service when they could just look it up online. Also, their phone tree just sucks. They read everything word for word and it takes about 2 minutes just to get to a useful menu. 
Fortunately, there was a Fedex Office 2 blocks from the Passport office, so I first went there to print off a PDF of my passport application and itinerary, and also get passport photos taken. It only took about 15 minutes to get this arranged and walk to the passport office.
I get to the office at around 1:30 PM (flight is at 4:40 PM keep in mind) and after going through a seemingly unnecessary security screen and laptop inspection, I'm in the office and ready to plead my case. The window agent told me that even though I don't have an appointment, I can just wait in line and I'm currently #6. I'll be at the window in 20 minutes.
Sure enough, I am at the window by 1:50 or so and have my application submitted by 2 PM. I genuinely think I will make the 4:40 PM flight by this time, especially since the agent who took my application said that my passport will be ready in 60-90 minutes. He told me to go get something to eat and make sure I'm back by 3:00 before they lock the doors for the day.
That's exactly what I did – with my passport fate out of my hands for an hour or so, I relaxed at a coffee shop, answered some emails and talked to my wife to see what was happening with our flights.
During this time, my wife learned that there was still no chance of changing the flight to Mauritius the next day and remaining in business class (or possibly even coach), and there were no more flights out of DC to Paris until the next day at 4:40 PM (which would make us miss our connecting flight). There was a flight from New York JFK to Paris at 11:30 that night, but no way to get us there and no business class space (I know what you are thinking right now: let go of the business class seat you over-privileged asshole – but even that isn't easy to do. They can't simply change classes like that it seems. If it was coach and Mauritius and business and missing the island? It would hands down be coach).
Through the miracle of persuasion, feminine charm and a few waterworks, my wife was able to get our flights changed into an ideal path that gave us enough time to get to Paris – the 7:07 flight to Detroit, then a 9:50 PM flight into Paris. Perfect in every day. Instead of arriving at 6 AM in Paris, we would arrive at 11:12 AM, still giving us ample time torest before our 11:30 PM flight to Mauritius. It didn't even cost us a dime to change. I don't even think I could have pulled that off like she did!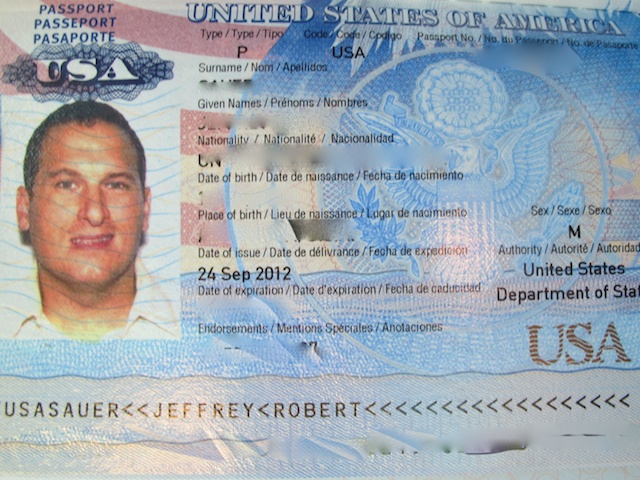 The passport came to me at 3:35 PM and I hopped in a cab right outside the passport office and told him to get me to Dulles Airport ASAP. After a 45 minute ride, I was at the terminal by 4:15, and through security by 4:30 PM – 10 minutes before my original flight was set to leave.
Thankfully, we had booked the flight to Detroit at 7:07 PM, because otherwise there is a good chance I would not have been allowed on the plane for our international flight. We were still not in the clear, though, because if our flight to Detroit was late (we only had a 1:07 layover to get bags exchanged), they would not be able to transfer our baggage to the next flight, and we would be screwed for Mauritius as well.
All worked out great with the flight and we actually arrived 20 minutes early. From there we casually walked off the plane, took the tram over to our gate and were seated in Business class on Air France from DTW to Paris, enjoying some nice Champagne.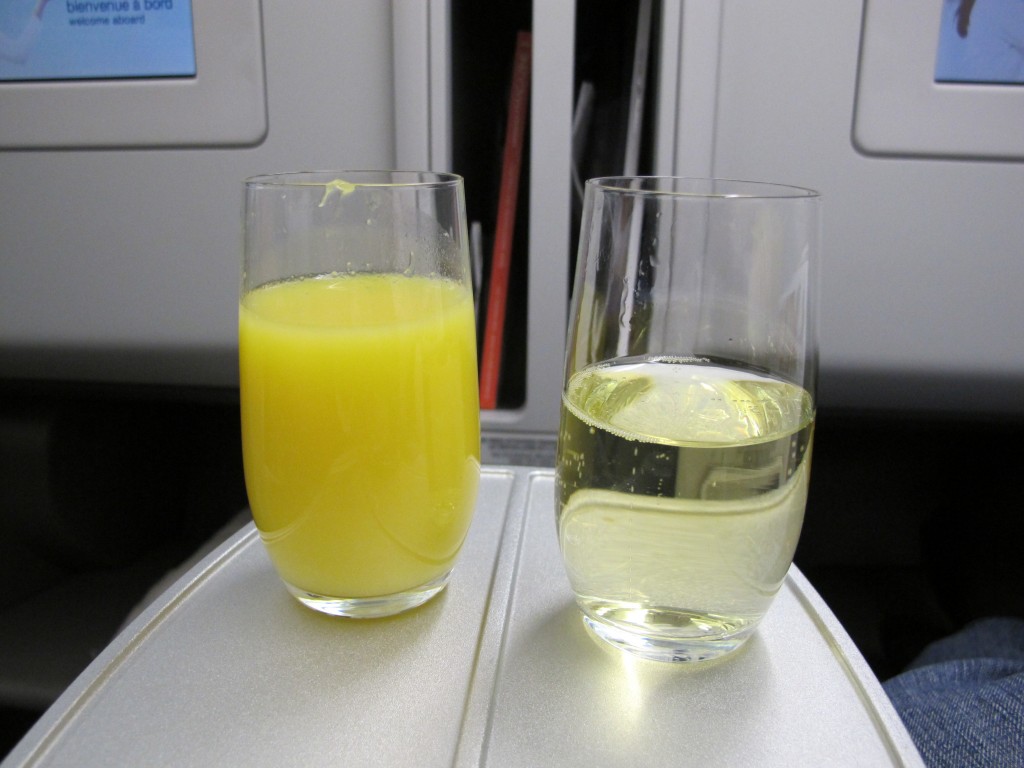 Now I'm sitting in paradise, enjoying an amazing trip that almost never happened. I am counting my blessings and won't forget how important it is to make sure your passport is not expiring within 6 months.
Why the 6 month rule anyway? Well, after visiting the island and seeing the beauty and climate first hand, I can see how some people won't ever want to go back home.
More trip reports to come, but probably at a leisurely pace.
Thanks for reading my story.