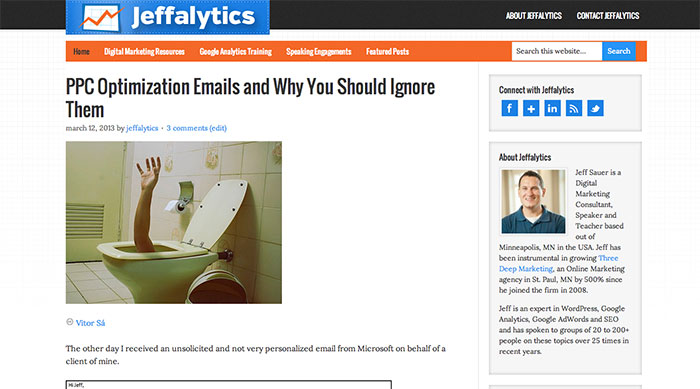 This is where I seriously geek out and teach everyone what I have learned over the years as a web developer and Internet marketer. It turns out that I have learned a lot and there is a lot of great information for me to share!
In September of 2012 I chose to create this site as a standalone site dedicated solely to Digital Marketing and WordPress development. While this information could have gone on Jeffsauer.com, I didn't think the audience would appreciate a mix between such diverse topics as random thoughts/travel blogging and hardcore marketing. That made a standalone website necessary.
Jeffalytics is taking off quite well and already has received industry recognition and a great following. Interested in learning more?
Sign up for the Jeffalytics Mailing List