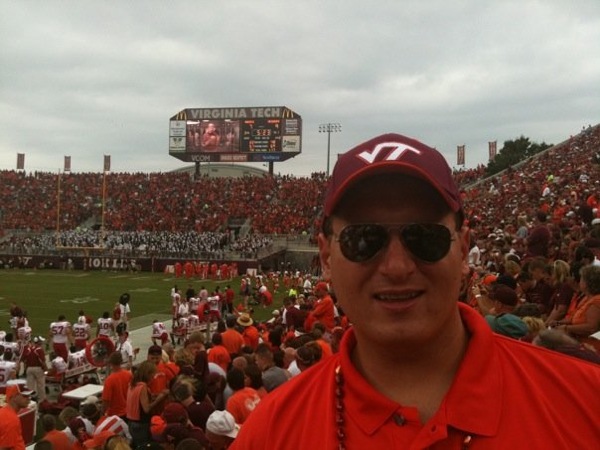 College football is not very important in the north, especially in Minnesota. For me, it's because there has never been a quality Division I football team in the area. For others, it may be that they prefer to watch professional football. Whatever the reason, I never really had a team to cheer for growing up, and as a result I never really cared about college football.
Then I met Amanda and she unlocked a new world for me: College Football in the South. You see, she grew up one town over from Blacksburg, VA – home of Virginia Polytechnical Institute. Better known as Virginia Tech. She had me at Hokie.
The first time I went to a game was in 2009, when the Hokies beat Nebraska at the last minute, and I rushed the field with my buddy Jeff Taylor.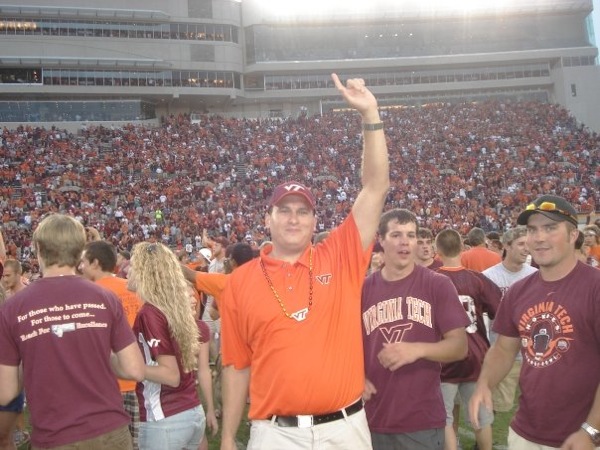 I was hooked! There was really nothing like it in Minnesota. I had never seen moonshine, Hokie Wackers, jello shots in syringes, a foot spread to salivate over or any of the other uniquely southern traditions I saw at Hokies games.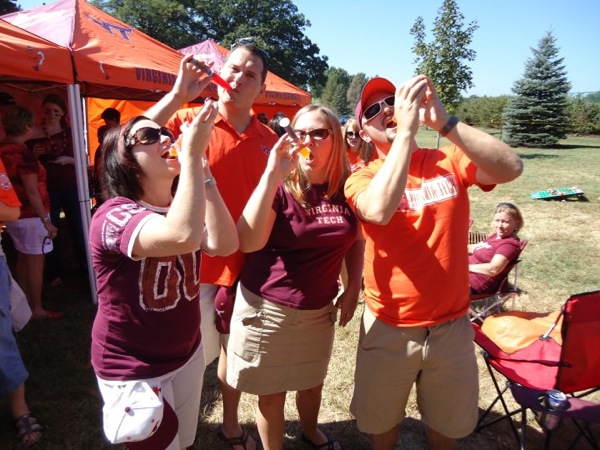 I had never cheered for a winning team or knew what it was like to see a goal post brought down after a big win.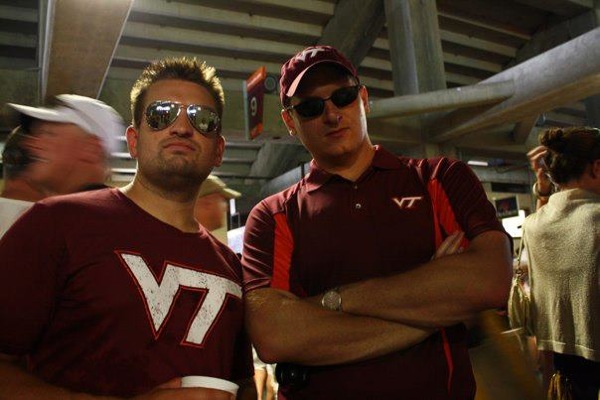 There was never any football to watch on New Years day, because the local teams were either in an inferior bowl game or no bowl game at all.
So I became a Virginia Tech fan, and I must say I love it.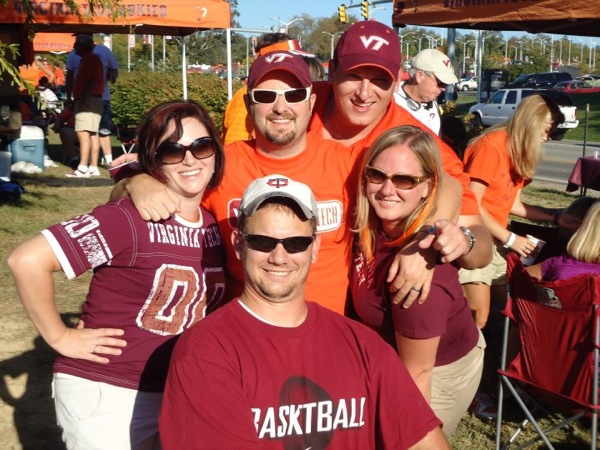 Now if you'll excuse me, I need to go to today's game vs. Virginia. While the Hokies are having a poor year, a win today puts them in a bowl game.
H-O-K-I-E-S! Go Hokies!