Wine Country Wedding Video
If you know well me enough to read this blog, you know I got married earlier this year to the love of my life, Amanda, in a small ceremony at Kunde Estate in Kenwood, California. The setting was absolutely beautiful; on a mountain top overlooking Sonoma Valley, 1,400 feet above the roads below, with views all the way to San Francisco bay on clear days.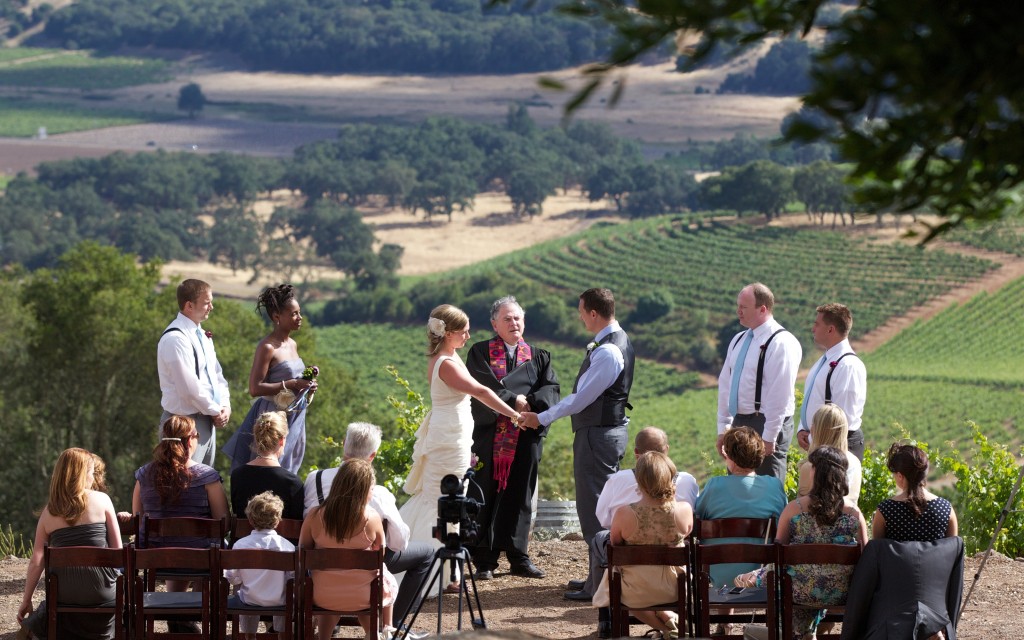 Since it was a small ceremony and I knew we would be having a reception with all of our family in friends later in the year, I decided that it would be prudent to film the video with HD cameras and create something to share with everyone in attendance. This would prove fairly easy, since our wedding was at a baseball stadium (Target Field) and we signed a contract to rent the Jumbotron for an hour during our reception.
With the pressure of seeing ourselves on a 101 foot wide screen in full HD weighing down on me, I took on the assignment of producing, directing and editing the film to be put on the screen. This was my first time being back in action since I was part of an Emmy nominated documentary team while in college in 2003. Boy was I rusty!
It's amazing how much the equipment, technology and software has improved during my 9 years of focusing elsewhere. To get the job done, I rented a Sony NEX-FS100U camera to do the majority of the filming. With a polarized filter added to handle the California Sun, it did a great job.
In addition, the main camera was flanked by two Sony HD camcorders that also shot in 1080p, while not quite at the level of quality current professionals would use (but definitely good enough for this video).
During the wedding, most of the video capture was done by my friend Tom, who happened to be a whiz when it comes to cameras. He picked up everything beautifully and thoroughly. So thoroughly that when I got home I realized that there were several hours of raw footage to sift through after I purchased and installed Final Cut Pro X to be my editing software of choice for the video.
I soon ran into an issue while looking at these videos – my laptop was simply not fast enough to handle 1080P video and final cut pro. The Hard Drive wasn't big enough either, so I needed to handle the situation by purchasing a brand new 2011 model iMac desktop witha  27″ screen and 2 TB hard drive, along with a 3 TB Firewire hard drive for storing uncompressed video.
It was only then that I was able to get rocking on the video. The first cut was what I like to call our "trailer" and is what is shown above. It's ~3 minutes of video set to the theme song for Baywatch – almost entirely for comedic purposes. The song just screams California and ended up matching our footage perfectly.
I self consciously showed the video to a few trusted friends and family members, and they all gave pretty similar feedback – they loved it. I knew that it was worthy when a friend of mine, a video production professional with major credibility, told me "Love it!! Don't change a thing!"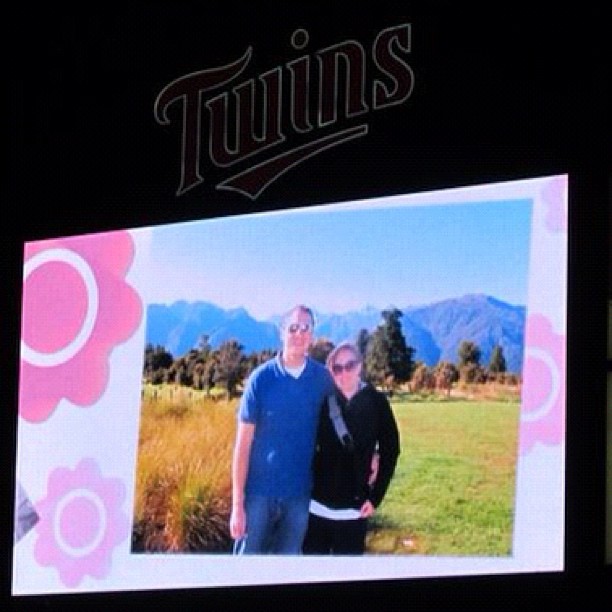 With the trailer in hand, it was now time to tackle the rest of the movie and turn everything into a 24 minute video that could run twice on the jumbotron. This was not as easy as you might think, because there wasn't a lot of footage to use. The audio from the ceremony on the hilltop was garbled and barely understandable, even after applying audio filters (it was so windy that day on the mountain top that the odds were against us).
Along with my dad, we decided to split the video up into sections – intro, photo collages of Amanda and I, the ceremony and the wedding speeches. This proved to be a perfect move, because it allowed us to control the timing of the video based on the songs we chose in our photo collages.
My dad lead the charge on the photo collages and created one for young Amanda set to "I'm too Sexy", one for me set to "Regulate" and one for the two of us set to "So Happy Together"
The end video is far from a masterpiece, but definitely a fun way to share in the celebration of our wedding. Even better was seeing ourselves on the jumbotron with many of our closest family and friends watching.
While it was a lot of work to produce the video, the fact that our wedding will be forever documented in a high quality way kept me going when time was wearing thin.
Do you like the video? Please feel free to comment or share with your friends!